Helping Local Residents in Need
---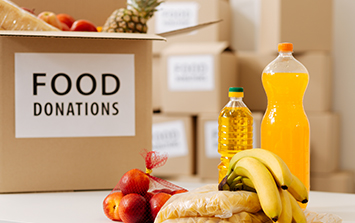 The Bonita Springs Assistance Office (BSAO) serves the residents of Bonita Springs, Florida, who face financial hardship due to an emergency and have exhausted all their resources. It's a hand-up, not a handout.
HURRICANE IAN UPDATES: Please check the Facebook page for the latest hours of operations, services and volunteer needs at https://www.facebook.com/BonitaAssistance.
We help with needs such as food, shelter, medical treatment for children, and prescription drugs for seniors.--> Whether it's keeping the power on, assisting with job placement or money management, or food from the pantry, we have been here for over 39 years helping local residents in need.
$40would help feed a child for 6 months.
$50would help one elderly person get supplemental food
he/she needs once a month.
$150would help two households to keep their
water or power on.